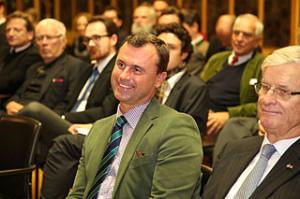 Update: Renzi resigns. 
Landslide rejection. You can view the live results here. 
Exit polls, for what they're worth, suggest the Italian constitutional referendum is headed towards defeat. 
In a depressing sign for the future, women voted for the Van der Bellen to the tune of 60%. 
Norbert Hofer has conceded defeat. It looks like Austria will be led, nominally, at least, by the far-left Green Party. 
The people of Italy, as well as their Austrian neighbors, make a momentous decision this week which will impact the future of Europe. While Italian voters will decide whether to invest their unelected, Europhile president with even more power, Austrians will decide whether they should elect someone who wants to preserve their heritage. Like the forces arrayed against Brexit and Donald Trump, those opposing the sovereignty of European nations are pouring everything they have into cementing the status quo. Read More »